Three J Electric, Service...When YOU Need It!
Customers
Our customer list includes: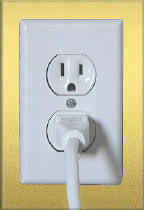 When it comes to price we rarely get beat. In fact, we often hear that we're thousands of dollars cheaper than other electrical contractors that we bid against. How is it that we are so efficient and cost less? Well, three of the five of us that work in the field are owners (Jacob's wife works for us), and therefore, we work hard and find the best and cheapest way to do things.